If you or a loved one have just completed a recovery program at an addiction treatment center, you may be wondering what the next step is.
For many of those in the early stages of recovery, residing in a sober living community offers the strongest chances of staying clean and sober.
What is a Sober Living Home?
A sober living home is a living environment provided to assist individuals with transitioning from treatment back to day-to-day life in society. Transitioning directly from primary care treatment can be a difficult and intimidating process for those struggling with addiction.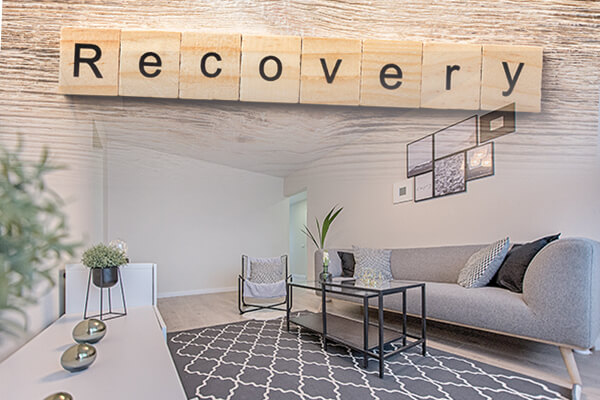 These homes provide an excellent option of sober living transitional housing for individuals dedicated to building lifelong positive habits and preventing relapse after treatment.
Unlike rehab, sober living homes do not provide any direct detox treatment, but rather a structured and regulated platform for individuals in recovery to begin applying the skills learned from treatment to a more natural environment.
It can be easy for recovering individuals to relapse when coming directly out of treatment. A sober living home provides enough structure and sober house rules to hold individuals accountable for their behaviors and develop positive relationships for a healthy recovery.
Sober Living Environment
Sober living homes are typical houses that will be shared among a clean and sober living community. They will usually include a private or semi-private room for individuals with a communal kitchen, laundry, and other amenities.
These recovering individuals will live under a set of sober house rules such as curfew, chores, attending meetings, and remaining active in the recovery process.
A sober living environment will be kept highly structured and monitored by staff. Typically, random urine analysis testing will be done to ensure residents are held accountable to a clean and sober living lifestyle.
Although no direct detox treatment is involved, sober living homes typically provide references to promote ongoing sobriety such as outpatient programs, counseling, volunteering, and much more.
Sober living homes also provide an excellent way to build a support system among peers, essential for those in recovery. Living alongside peers that are in the same stages of recovery can ultimately lead to lifelong relationships and a positive influence on the recovery process.
Developing this social network helps support ongoing sobriety and can help serve as mentorship for newer residents.
Final Note
Long-term sobriety can be a challenging and overwhelming process for those in recovery. If you or a loved one are looking for assistance in transitioning from primary treatment to lifelong recovery, please call (866) 610-4480 or visit us online.