A life in recovery means a life free from the bondage of drugs and alcohol, thus allowing us to pursue life to the fullest extent. While a life in recovery unquestionably beats even our best days in our addictions, the transition from active addiction to recovery can be difficult to make.
Inpatient treatments certainly teach us the tools we need to succeed, but actually implementing them in the real world can be challenging at first. Thus, many of us choose to live in sober living homes to help make the transition from inpatient treatment to a happy and healthy life in recovery.
Here we break down some, but certainly not all, of the benefits of living in a sober living home after inpatient treatment.
Built in Support Group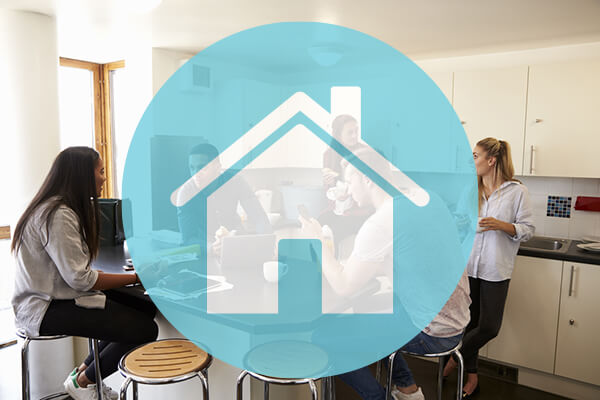 The importance of having a strong support group in early recovery simply cannot be overstated. Our support group is there for us to lean on when we need to, and to enjoy milestones during the good times.
Sober living instantly provides a support group comprising of the other residents.
Accountability
Accountability is one of the keys to maintaining sobriety and preventing relapsing. We must remain accountable for our program and our sobriety; otherwise we begin to put ourselves at risk of losing both.
One of the major benefits of staying in a sober living house is the accountability we have to the other residents in the house.
Structured Environment
Addiction typically consumed every facet of our lives. Once we enter sobriety, we typically have to relearn how to live a normal, structured life. Sober living will provide us with a structured environment in which we can carry on into long-term recovery.
[lodges-banner]
Reduced Temptation
The vast majority of our using usually occurred at our homes. Therefore, returning straight back home from inpatient treatment can often times be quite difficult for us in early sobriety.
One of the major benefits of sober living is the reduced temptation and craving that comes from being in a safe environment for which we have no previous memories tied to.
Time Management
Time management can be particularly challenging in early recovery. Tailoring a recovery program that fits our work and/or school schedule is absolutely vital to early sobriety.
Dealing with free time is another critical part of time management in early recovery. Sober living is typically structured to help with both these aspects, making time management much easier in early sobriety.
Having Fun in Sobriety
A major fear most newcomers have about sobriety is whether it is possible to have sober fun or not. The camaraderie that develops amongst sober living communities usually puts an end to these fears.
Recovery is not simply about getting sober; rather, it is about living a happy and fulfilled life that includes having fun.
Easing the Transition to a Life of Recovery
The overall benefit of sober living is to provide an environment in which the transition from a life of addiction to a life of recovery is done seamlessly.
Sober living provides a structured and safe environment that greatly reduces the urge to drink or use. This structured environment and recovery regiment can easily be carried forward into a life of recovery once the resident graduates from the sober living home.
Final Note
The Lodges is the premier Orange County sober living and structured living community for men and women who are either in the early stages of recovery or transitioning from primary care.
We understand the need for a structured and safe environment for individuals who need the added encouragement on their journey. If you or a loved one is seeking sober living in beautiful Orange County please call us at (866)-610-4480 or visit us online.