The first step for most of us in recovery is to go through a detox and inpatient treatment stay at a facility. While this is an incredible and important start to our journey in sobriety, it is only the beginning.
The reality is that addiction is a chronic disease in which we must keep in remission. The good news is that over time recovery becomes something we truly are grateful to get to be a part of, despite how hard that may be for us to imagine in the beginning.
Here we break down the five keys to success after you have completed a stay at an inpatient facility.
Make a Commitment
The first key to success in early sobriety is to make a commitment to a recovery program. We are truly blessed today with countless options to choose from when it comes to recovery programs.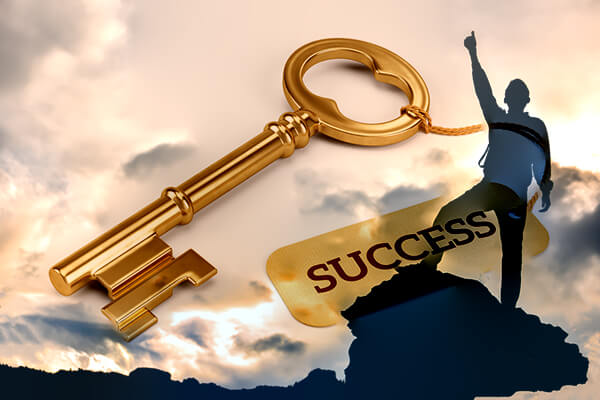 While the Twelve-Step fellowships (such as Alcoholics/Narcotics Anonymous) remain immensely popular, several alternatives also exist now. These include secular programs (such as Smart Recovery and LifeRing), Christian-based recovery (such as Celebrate Recovery), and many others.
Follow Your Commitment up with Action
Once we have made a commitment to a certain recovery program, we must follow-up that commitment with action! A good way to start is to simply show up to a meeting, and make sure to announce that you are new and looking to join.
This will usually lead to receiving a meeting list, phone numbers of members we can call if we need help, and meeting more experienced members who can help us out. Many of us choose to do a 90-in-90, which is a commitment to attending 90 meetings in 90 days.
People – Places – Things
We often hear to avoid "people places things" in treatment and recovery; and for good reason! It is crucial for us to avoid the people, places, and things that we associated with in our addiction.
Avoiding the people we used with during our addiction is pretty self-explanatory. Avoiding the places in which we used is also crucial, like the old saying goes: "if you stay in a barbershop long enough, you'll get a haircut!" Avoiding "things" refers to the things that we associate with our addiction, such as a particularly song we used to use to for example.

[lodges-banner]

Aftercare
It is no surprise that those who participate in an aftercare program once completing treatment have better success rates in sobriety. The reality is that making the transition from a life of addiction to a life of recovery can be quite difficult for us.
Aftercare programs help us make this transition as seamlessly as possible. Examples of aftercare include intensive outpatient, sober living, counseling, and therapy.
Have Faith
Many of us will attest that when we first joined recovery, we truly believed that it would not work for us. We certainly saw the program working in the lives of countless others, but the idea that we could recover sometimes was very hard to believe.
This is perfectly normal. All that matters is whether we do the actions to get sober or not; and not whether we "think" it will work. One of the major keys to sobriety thus is having enough faith that it could work for us to give it a true shot- by putting in the action as laid out for us!
Final Note
The Lodges is the premier Orange County sober living and structured living community for men and women who are either in the early stages of recovery or transitioning from primary care. We understand the need for a structured and safe environment for individuals who need the added encouragement on their journey. If you or a loved one is seeking sober living in beautiful Orange County please call us at (866)-610-4480 or visit us online.