Many recovery programs place an emphasis on spirituality as a critical part of finding long-term sobriety. For many newcomers, however, even the word spirituality makes them uncomfortable.
This is perfectly normal, and certainly not a major roadblock for those of us who intend on joining these recovery fellowships. Here we take a look at some of the best tips for dealing with these issues in early sobriety.
Keep an Open Mind
The Herbert Spencer quote cited above cautions against "contempt prior to investigation". This is a fancy way of saying do not let your prior conceived notions of something close your mind to it before even trying it.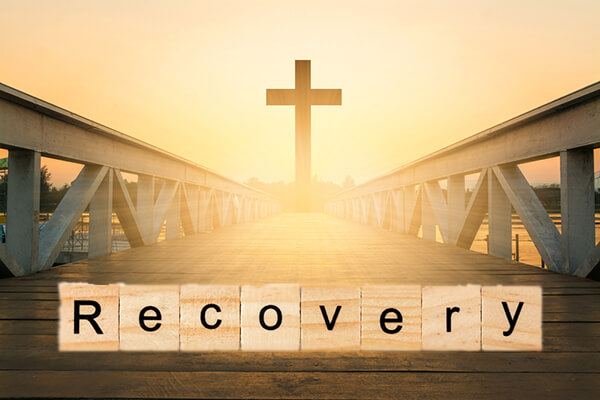 Many of us enter the rooms of recovery with prior conceived notions of faith and spirituality that can hinder us early on. This is perfectly normal, and no reason to not at least try the spiritual suggestions we are given.
Do the Action Regardless of What You May Think or Feel About It
For some of us, the action of praying or meditating may be difficult and/or uncomfortable for us. This may even prevent us from partaking in either praying or meditation.

"There is a principle which is a bar against all information, which is proof against all arguments and which cannot fail to keep a man in everlasting ignorance – that principle is contempt prior to investigation."

-Herbert Spencer
It is crucial, however, to do the action of praying or meditating regardless of how we feel about it. It is the action of doing either that counts.
Our Conception of a "Higher Power" Does Not Have to be God
Another common misconception in recovery is that our concept of a higher power needs to be God or some similar conception. This is simply not the case. This power need only be "a power greater than ourselves".
For many, the rooms and fellowship of recovery constitute a power greater than themselves. Certainly a group of addicts and alcoholics working together to stay sober is "greater" than one individual trying to recover by himself.
If You Had Faith Prior to Recovery, Use It!
Many of us actually enter the program with an already established faith, whether it is a religious or spiritual affiliation. Others of us may have had a prior faith which we had lost touch with over the years of our addiction.
[lodges-banner]
There is no reason not to reconnect with these prior faiths if we want to, rather than explore a new faith. It is totally up to us.
The Goal is Spiritual Growth
It is important to note that the main goal is to continuously seek spiritual growth. In other words, we do not need to have one specific locked in conception of a higher power.
Rather, we seek to continuously grow spiritually. We are constantly trying new ideas and practices to bring us spiritual growth.
Final Note
The Lodges is the premier Orange County sober living and structured living community for men and women who are either in the early stages of recovery or transitioning from primary care.
We understand the need for a structured and safe environment for individuals who need the added encouragement on their journey. If you or a loved one is seeking sober living in beautiful Orange County please call us at (866)-610-4480 or visit us online.